Echo Finch understands the value of adding music to your project. We believe it's the difference maker in whatever you're trying to achieve. Whether it's a podcast, television, a feature film, marketing material, personal content, or even public performances we'll find exactly what you need.
The majority of our works comes from making custom music (we like this the best), but we also have a deep sound library to choose from if that works better for your project/budget.
Our goal is to make the creative process for you and your business/client as simple as possible. We respect and work well with everyone at all levels.
The transaction goes beyond just music. It's about building relationships.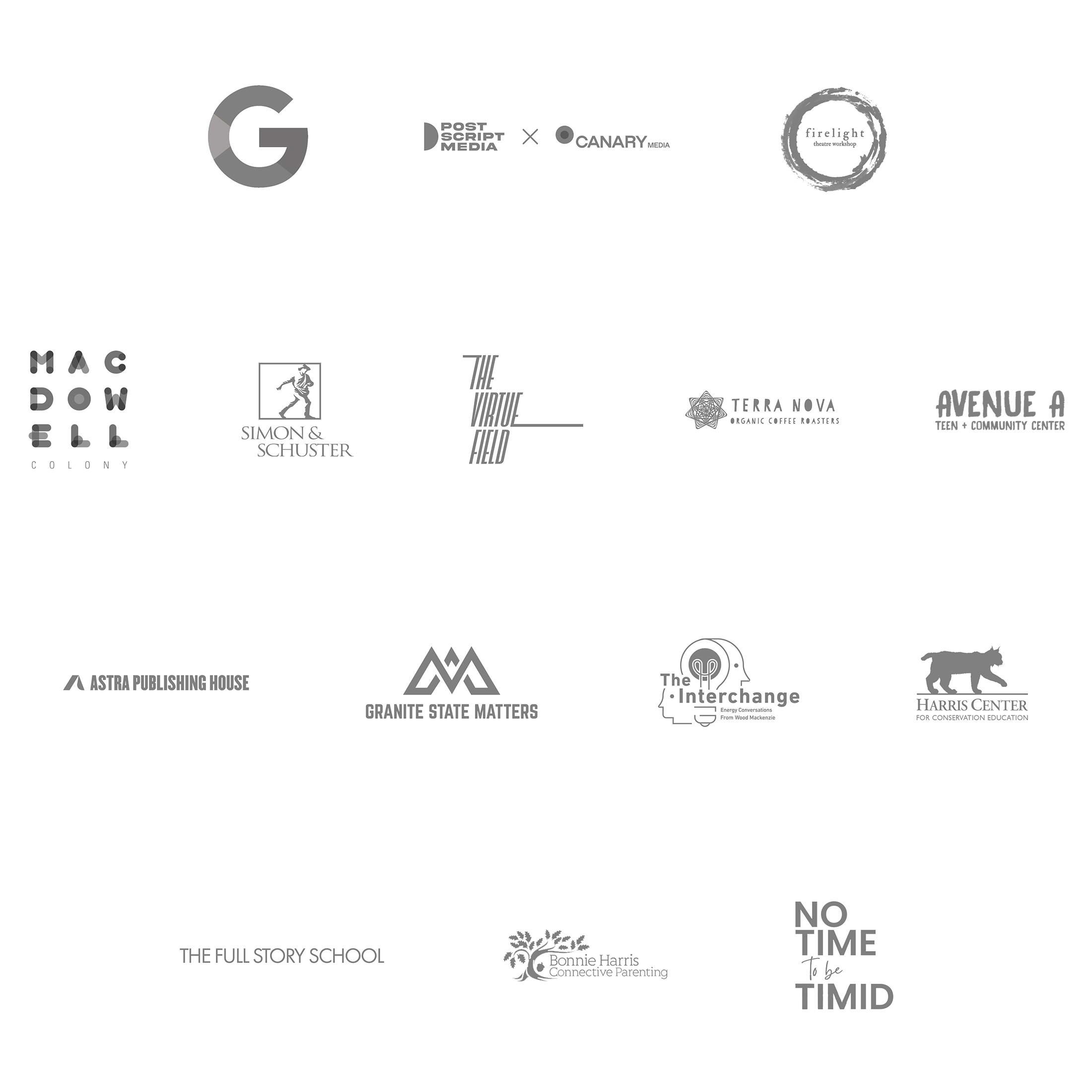 Where The Internet Lives Podcast
Original Scoring
Client : Google
Ladies and Gentlemen, the Rain
Original Soundtrack
Client : Firelight Theatre Workshop
Original Scoring
Client : MacDowell Colony
Love is Loud / Book Trailer
Original Scoring
Client : Simon & Schuster
The Virtue Field Podcast
Original Scoring
Client : The Virtue Field / Eric Bowman
The Interchange Recharged Podcast
Original Scoring
Client : The Interchange
The Teacher's March!: How Selma's Teachers Changed History / Book Trailer
Original scoring
Client : Astra Publishing House
Aeropress Coffee Brew Guide
Original Scoring
Client : Terra Nova
Granite State Matters Podcast
Original Scoring
Client : Granite State Matters
Marjory Saves The Everglades / Book Trailer
Original Scoring
Client : Simon & Schuster
Video & Original Scoring
Client : Harris Center For Conservation Education
Poor Over Coffee Brew Guide
Original Scoring
Client : Terra Nova
Freedom Means… Podcast
Original Scoring
Client : The Full Story School
Original Scoring
Client : Avenue A Teen Center
French Press Coffee Brew Guide
Original Scoring
Client : Terra Nova
Tell Me About Your Kids Podcast
Original Scoring
Client : Bonnie Harris Connective Parenting
Chemex Coffee Brew Guide
Original Scoring
Client : Terra Nova
No Time To Be Timid Podcast
Original Scoring
Client : No Time To Be Timid / Tricia Rose Burt